Technology Forcing - ORIGINAL CONTENT
By:

Posted On:

Jun 27, 2023 at 7:00 AM

Category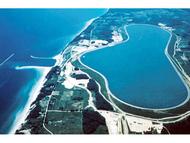 Government regulators periodically issue regulations which they are fully aware cannot be met with currently available technology; that is, the regulations force the development of the new technology needed to satisfy them within some defined time frame. In some cases, the regulation is expected, not to result in new technology development and implementation, but rather to drive non-compliant equipment and processes from the market when the technology forcing is unsuccessful or the resulting technology is uneconomic.
Government's climate change efforts include several cases of technology forcing, some clearly intended to drive equipment and processes from the market. One very recent example is US EPA's proposed tightening of PM 2.5 emission standards to a level which would make compliance of coal-fired generating stations either impossible or uneconomic. The Administration goal to terminate coal-fired electric generation by 2030 virtually guarantees that, even if complying technology became available, it would not be economically justified to install it in a power plant required to cease operation in 2030.
Similarly, requirements to reduce CO2 emissions from natural gas combined-cycle powerplants by applying high level Carbon Capture, Utilization and Storage (CCUS) systems would likely drive most or all such generators from the market by the administration's 2035 goal, since design and installation cost recovery would be virtually impossible over the next 12 years. CCUS would significantly reduce power plant capacity and efficiency and increase operating costs.
The electricity generating system intended to replace coal and natural gas generation is also facing technology forcing. Wind and solar generators operate intermittently and require electricity storage to provide continuous output. There are currently batteries which can provide output smoothing for wind and solar generation for periods of approximately 4 hours. Research is underway on batteries capable of operation over approximately 8 hours. However, the only technologies capable of long-duration support for intermittent generators are pumped hydro and compressed air storage.
The largest current pumped hydro storage facility in the US, the Bath County Pumped Storage Station (BCPSS) has a generating capacity of 3 GW and a storage capacity of 24 GWh. Therefore, it could support intermittent generation with a capacity of 3 GW for a period of 8 full load hours. It would require 15 such storage facilities to replace 3 GW of wind generation with a 50% capacity factor through a 10 day "wind drought". There has been significant resistance to the construction of such large pumped hydro storage facilities in the US.
Another example of technology forcing is EV batteries. Current light duty EVs are range limited, particularly in very hot and very cold weather. Medium duty trucks and transit buses and similar vehicles require larger batteries to permit full day operation without recharging. Long-haul, over-the-road tractors require sufficient battery capacity to haul maximum legal loads for the maximum number of miles and hours their drivers are permitted to operate. These requirements must be met by 2035 if production of ICE vehicles of those classes is to be banned then.
Finally, while there has been some development effort regarding battery-powered railroad engines, it appears likely that electrification of freight rail will follow the development of electrified passenger rail, drawing power from overhead catenaries using pantographs.
While technology forcing can be effective, there is significant risk to the overall enterprise if the required technology does not become available on the required schedule or its capabilities do not meet the required performance parameters.