Highlighted Article: The 10 Great Challenges Facing Variable Renewable Energy
Posted On:

Nov 11, 2021 at 7:00 AM

Category
From: Energy Central
By: Schalk Cloete
Date: October 27, 2021
The 10 Great Challenges Facing Variable Renewable Energy
Introduction

"Most green activists share a beautiful dream where cheap and abundant wind and solar energy mercilessly sweeps aside dirty fossil fuels. And the last decade brought plenty to cheer about.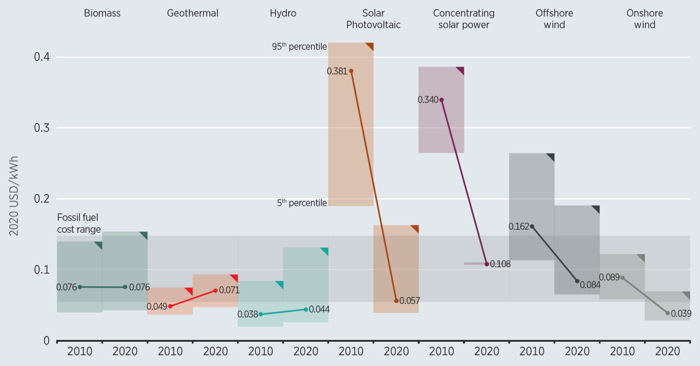 Levelized costs of wind and solar are falling below fossil fuels in several world regions (IRENA).
"So, is the green dream finally coming true?
Unfortunately, not quite. After all these spectacular cost declines, variable renewable energy (VRE) generators still account for only about a quarter of primary energy growth (see the graph below), despite strong policy support. Why is that? Well, although more VRE deployment leads to technological learning, it also brings a host of challenges. These two conflicting forces will shape the VRE story going forward." ...
The 10 Great Challenges Facing Variable Renewable Energy