Highlighted Article: Where Is The "Climate Emergency"?
Posted On:

May 13, 2021 at 3:00 AM

Category
From: Watts Up With That
By: Willis Eschenbach
Date: April 25, 2021
Where Is The "Climate Emergency"?

"I listed some of the following in my previous post, and a commenter said they were important enough to deserve a post on their own … I agree.
Despite my asking over and over in a host of forums, to date nobody has been able to tell me just what this supposed "CLIMATE EMERGENCY!!" actually is and where I might find evidence that it exists. Here are some facts for the folks that think that the climate is a real danger to humanity.
Deaths from climate-related phenomena are at an all-time low. If you think deaths from climate-related catastrophes are an emergency, please point in the graph below to the start of the "emergency".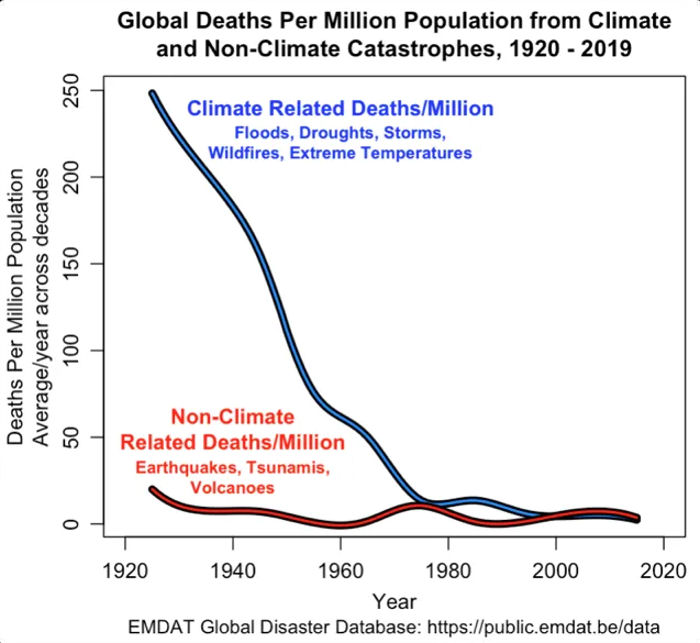 Storminess has not gone up, and there's been no increase in hurricane strength or frequency … no "emergency" there." ...
Where Is The "Climate Emergency"?