Highlighted Article: Extreme Fraud At NOAA
Posted On:

Sep 9, 2021 at 5:00 AM

Category
From: Real Climate Science
By: Tony Heller
Date: August 1, 2021
"NOAA's Climate Extremes Index shows summer afternoon temperatures much above normal are affecting more and more of the US, with the past decade was highest on record.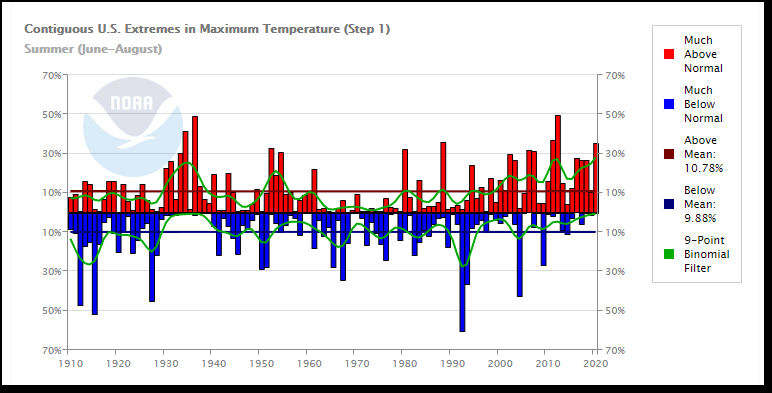 They show an upwards trend beginning around fifty years ago.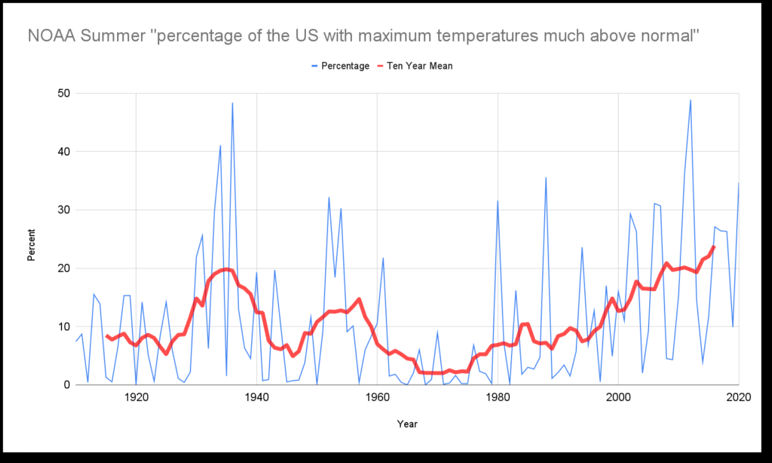 U.S. Climate Extremes Index (CEI) | Extremes | National Centers for Environmental Information (NCEI)
"But their thermometer data shows the exact opposite, as does the National Climate Assessment. There are 1,218 stations in the United States Historical Climatology Network." ...