Innovation Instead - ORIGINAL CONTENT
By:

Posted On:

Oct 18, 2022 at 7:00 AM

Category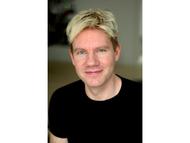 "That's why I think we need to recognize it has to be about innovation instead. If we focus on making green energy so cheap that eventually everyone will want it, then we can get everybody on board, and we can do so very, very cheaply. So, we can spend less money and do much more good by investing in research and development, rather than focusing on what has failed for the last 20 years". - Bjorn Lomborg
Energy has been a critical factor in improving humans' quality of life and lifespan. Lomborg has repeatedly emphasized the importance of the availability of adequate energy, clean water and sanitation to improve the quality of life in developing nations. He has also criticized the developed nations' focus on investments in current technology intermittent renewable electricity generation, which he views as relatively less important.
Lomborg's focus on innovation to make "green energy so cheap that eventually everyone will want it" makes eminent good sense. Unfortunately, that is the exact opposite of the path being followed by the UN, EU, UK, US, Canada and Australia. The UN is demanding and the developed nations are forcing an accelerated conversion of their energy economies to reliance on intermittent wind, solar and electricity storage. These conversions are being driven, not by citizen demand, but rather by legislation and regulations requiring replacement of fossil fuels for all energy end uses with renewable generation and storage. They are also being supported by government incentives which have been available for decades.
This enforced transition has resulted in dramatic increases in energy prices in these countries, despite government and developer assertions that wind and solar are the cheapest sources of electricity. It is also leading to impending shortages of energy, energy consumption restrictions and electric grid unreliability and instability. These issues are also being aggravated in Western Europe by the Russian invasion of Ukraine and Russia's use of the natural gas it sells to those nations as a geopolitical bargaining tool, reducing gas deliveries below contracted volumes.
The current situation, rather than "making green energy so cheap that eventually everyone will want it", is making green energy so expensive that eventually no one will want it. In the process, it is also making fossil fuel generation more expensive, since fossil generators are required to provide backup for the intermittent renewables when they are not generating, causing the fossil generators to be operated for fewer hours and to generate less power while their fixed costs remain constant.
The same governments are also forcing a transition to electric vehicles, again driven by legislation and supported by incentives for vehicle purchase and for installation of vehicle charging stations. However, the EVs are more expensive than internal combustion engine vehicles and there are growing concerns about battery cost and life. EVs have also been plagued recently by a rash of battery fires in personal vehicles, light trucks and transit buses. These fires spread rapidly and are virtually impossible to extinguish. Several jurisdictions are considering banning parking and charging EVs in parking structures because of this issue.